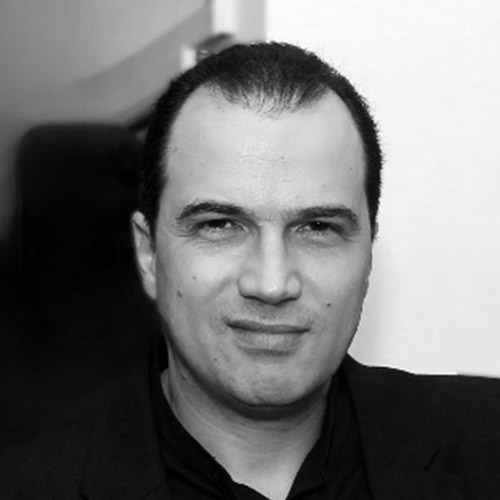 Dan Spînu has been teaching Jazz/Pop Band, Jazz Arrangements, Computer Assisted Music and Sound Direction classes within the "Jazz Composition and Pop Music" major at the "George Enescu" National University of Arts in Iasi, since 2008. In 2022 he joined the Doctoral School of Music at UNAGE. He composed jazz-pop-symphonic rock stylistic fusion works, theatre music, arrangements for hybrid ensembles – pop-rock combo/band and symphonic/wind orchestra; he recorded jazz and cult music albums, he wrote books related to music and music technology. Out of these, it's worth mentioning the rock opera "The One Born from The Tear", the orchestral arrangements for bands such as Byron and Blue Noise, the jazz albums recorded with Nicolas Simion and the book "Musical Technology – Sound Equipment and Techniques".
Research areas:
Composition, orchestration, interpretation in jazz/pop and stylistic fusion genres
Audio/MIDI production.