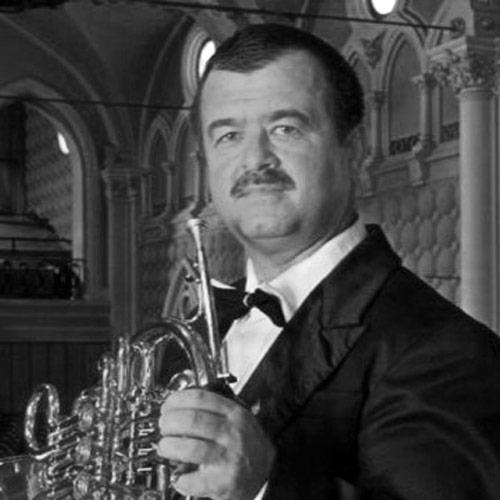 A virtuoso instrumentalist, Petrea Gîscă was a member of the Moldova Philharmonics symphony orchestra during 1985-2010 and a permanent member of the Europa Symphony Orchestra in Vienna, conductor Wolfgang Gross (1995-1998). Since 2017, he has been a soloist, part leader in the ONR Iași Orchestra. He gave over 90 recitals and sang, as a soloist, in over 120 concerts with all the Romanian symphony orchestras. He has a vast chamber activity. He was invited as first horn player by various orchestras in the country, he had many concerts and performed on more than 90 tours. Petrea Gîscă has a tenure in the Horn and Chamber Music Dept. His students are instrumentalists or first horn players in prestigious orchestras in the country or abroad. He has published musicology works and academic books.
Research areas:
Interpretive stylistics in musical creations for brass instruments;
Modern music for brass instruments. Interpretive techniques;
The Romanian horn school. Tradition and continuity;
Emission techniques for brass instruments.