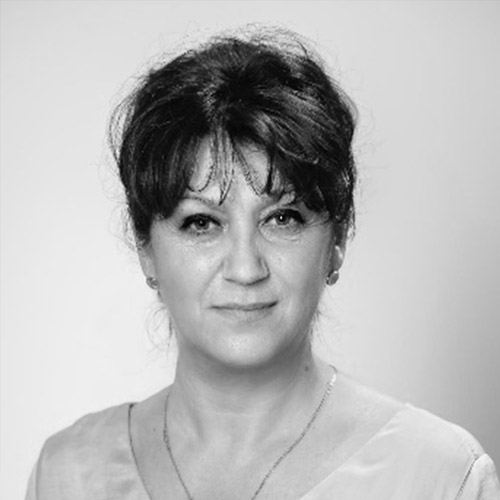 Cristina Simionescu Fântână has been teaching canto, lied-oratorio and chamber music at UNAGE since 2004. Since 2018 she has been a qualified PhD supervisor at the Doctoral School of Music and Theatre at the University of West Timișoara, and since 2022 at UNAGE. She has published several books, studies, scientific articles and academic papers for national and international symposia.
Interests and research areas:
Current topics related to musical interpretation, especially vocal interpretation;
Vocal, vocal-instrumental or chamber repertoire approached through stylistic – interpretative analyses;
Stylistics and interpretation, aesthetic principles in vocal and vocal-instrumental creation;
Singing techniques and vocal performance in contemporaneity;
Methods in music performance and pedagogy.